Back to all posts
Posted on
2021-2022 Kindergarten Registration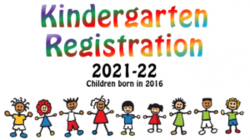 Kindergarten registration for the 2021-2022 School year.
A child turning 5 years of age on or before December 31, 2021 is eligible for Kindergarten for the 2021-2022 school year. 
Registrations are now being accepted.
You will need the following documentation to register your child:
Birth Certificate, Passport or other legal documentation with your child's birthdate
Proof of Residency (address)
If you do not have a Birth Certificate please contact Service Canada as soon as possible to request one for your child.   
If you are new to the City of Lethbridge or moving to another part of the city and would like to know what school your child should be attending, please view the Lethbridge School District School Boundaries page or the School Locator
Follow this link for registration:  2021-2022 Kindergarten Registration