Back to all posts
Posted on
2021 Back to School Ready Set Go & Stuff the Bus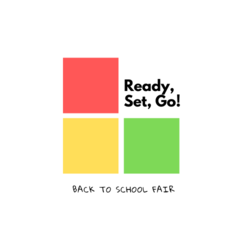 It's time for Ready Set Go to launch 
What's new this year?
Ready Set Go and My City Care Stuff The Bus have partnered for a second year to assist families in Lethbridge to acquire back to school essentials. 
This year distribution will look a little different.  
Ready Set Go and Stuff the Bus will host 3 drive thru/pick up locations: 
August 17- Fleetwood Bawden Elementary School 
August 18- YMCA 
August 19- Wilson Middle School
Walk up options will be available at each location. Families can register on site at any of the drive thru locations if they missed pre-registration. The planning committee is working hard to secure access to public transportation for those that may need it. 
Families will also be given the option to pick up supplies at Lethbridge Food Bank or Interfaith Food Bank. 
For families that miss registration, backpacks will be provided to schools the week of August 16 to ensure families have access to supplies. These backpacks can be given out at the discretion of the schools and according to school site health protocols. Families do not need to be registered with Ready Set Go in order to receive these supplies. 
Registration 
Registration is online and live at https://mycitycare.ca/readysetgo/ 
If families require assistance, they can access in-person assistance at Lethbridge Food Bank or Interfaith Foodbank. 
My City Care will be managing registrations, so if you encounter any issues, please contact 403-942-1378.