Back to all posts
Posted on
2022-2023 EEP Registration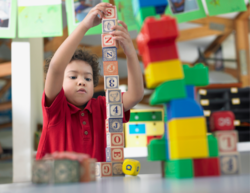 EEP Registration
Early Education Programs within the Division focus on supporting children with identified needs. Additional spaces are opened to the public as available. Early intervention is embraced through developmentally appropriate play opportunities and brain-based practices.

An Expression of Interest process will take place from Feb. 7-18 for school-location preferences. A link to the Expression of Interest form will be available on Lethbridge School Division's website, and can be completed electronically. This Expression of Interest period is designed for first-year EEP students.

A lottery will be held to determine placement, and families will be notified by March 11 regarding their placement outcome.

EEP registration for returning students will take place from Jan. 24 to Feb. 4.
New EEP "Expression of Interest" forms must be submitted Feb. 7 to Feb. 18.