Learning Commons
Welcome To Dr. Probe's Learning Commons!
Welcome to the Learning Commons. We are very excited to have our students back, accessing all the wonderful learning materials and books available at Dr. Probe. We are also excited to continue to see our Makerspace grow and for students to develop their skills as "makers" both in the Learning Commons and in the classroom.
Soar Into Reading With SORA!!
We are so excited to introduce another FREE reading service to our Dr. Probe families - SORA!
The collection of titles in Sora is an extension of Dr. Probe's physical library, only it's in an app with 24/7 access to e-books and audiobooks. It's convenient for students to check out titles at home, on the weekends or during school breaks with no worry about misplacing a book or running up late fees – these digital titles automatically return at the end of the lending period!
Get started now!
Download the free Sora app from the Apple App Store, Google Play Store or visit soraapp.com
Find our school or enter setup code APSSDCCA

then choose Lethbridge School District from the drop down menu

Log in with your school username and password (firstname.lastname@lethsd.ab.ca)
Browse the explore tab and borrow a book. Your book will open so you can start reading right away!
Enjoy anytime, anywhere on a computer, tablet, or smartphone!
Download a PDF outlining how to access Sora - HERE
Important Reminders!
Students can borrow 10 books at a time.
Books will be automatically returned after 2 weeks (there is an option to renew for another period or return books early). 
Students can place 3 books on hold at a time. 

Some very popular books have very long wait lines!
Expand your SORA experience by linking your Lethbridge Public Library account!
In the Sora menu click + Add a public library 
Search "Chinook Arch Regional Library System"
When you choose a book to borrow or place on hold it will ask for your library card barcode number and PIN. If you do not know your pin you can call the LPL customer service to have one assigned (403-380-7330)
Once entered your two accounts will be linked providing even more reading options!
If you don't have a public library card yet, click here to sign up for FREE online today!
Watch the videos below for more information and features!
Destiny Discover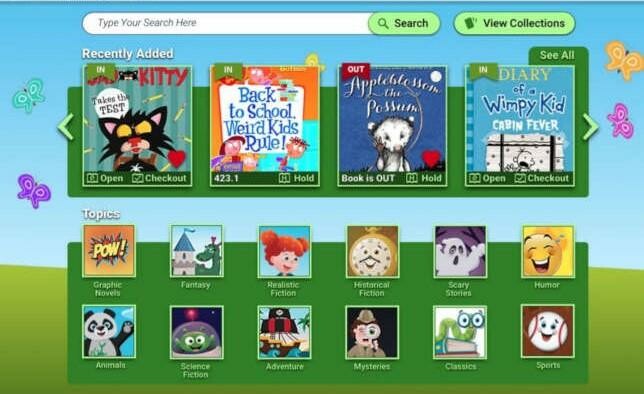 Students you can now access our library catalogue from home to put books on hold! Search for the book you want and they will be delivered to your classroom!  Remember, you may need to be patient if someone else is reading that book!
To log in click the link below! You will need your email address and password.