Back to all posts
Posted on
Report Cards & Celebration of Learning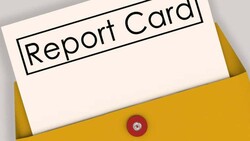 Report cards can now be accessed through PowerSchool.
How to access Report Cards through PowerSchool
Usernames and passwords were provided at the start of the school year and were sent home by your child's teacher. If you require support in accessing the electronic version, please click here for instructions. To view report cards from a mobile device, please click here.
Also, just a reminder that the Celebration of Learning will take place on Thursday March 16th.
Parents/guardians are invited to come to their child(ren)'s classroom anytime between 4:30-7:00pm.